Glow Collar
Description:
The LED dog collar is the answer to a significant problem faced by many night-loving dog owners: visibility of their four-legged friends after sundown. Whether you're playing a game of fetch or taking your nightly walk, you shouldn't need to worry about losing Fido in the backyard or drivers failing to see your dog at night. This is where lighted dog collars come in.
Lightweight, durable, and fully adjustable, this flexible LED-illuminated collar provides optimal visibility, ensuring you -- and vehicles -- can see your best friend at all times. The convenient, easy-to-use clips make fitting your dog with the collar a breeze. One quick click is all it takes to adjust the light between slow, steady, and rapid flashing modes, and you and your pup are ready to go. 
The glow in the dark dog collar comes with a rechargeable battery that provides five hours of illumination for every one-hour charge, eliminating the headache, hassle, and cost of replacing batteries.
Just pull one end of the TPU tube, and wear it on your dogs' neck, then squeeze that end back into the collar again, and change the flash modes by pressing the silicone power button. Water-resistant design can be walking in the rain.  you can choose the flash modes(quick flash, slow flash, steady glow) according to different needs, and it can be charged by MINI USB cable after used up.
Share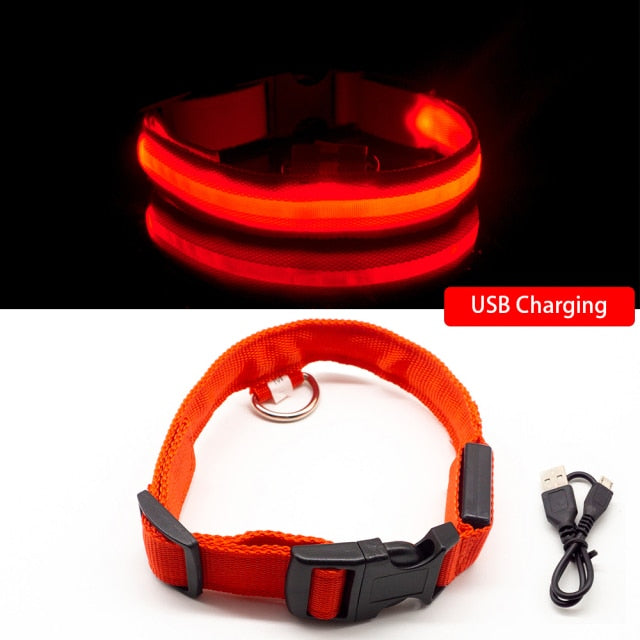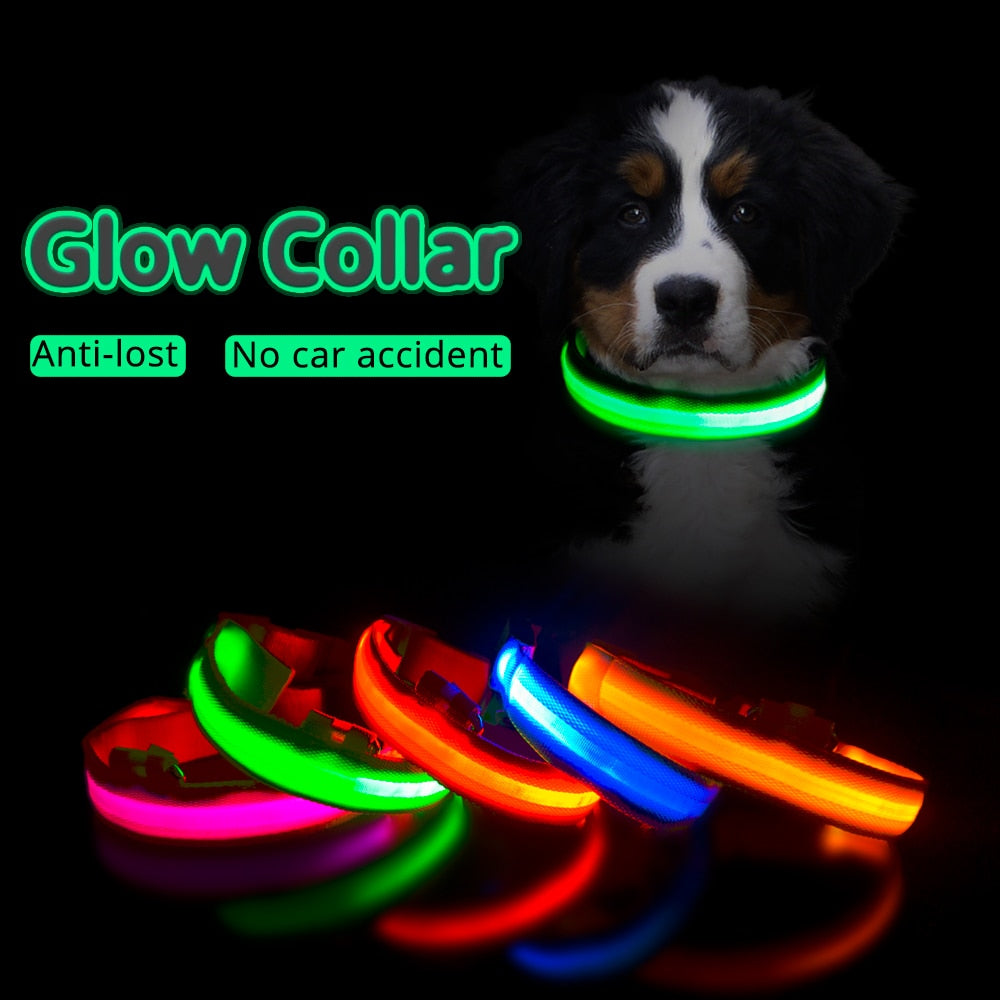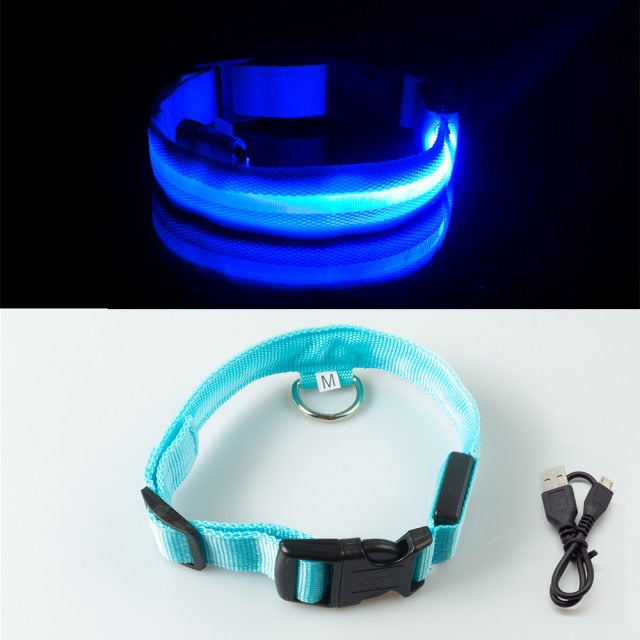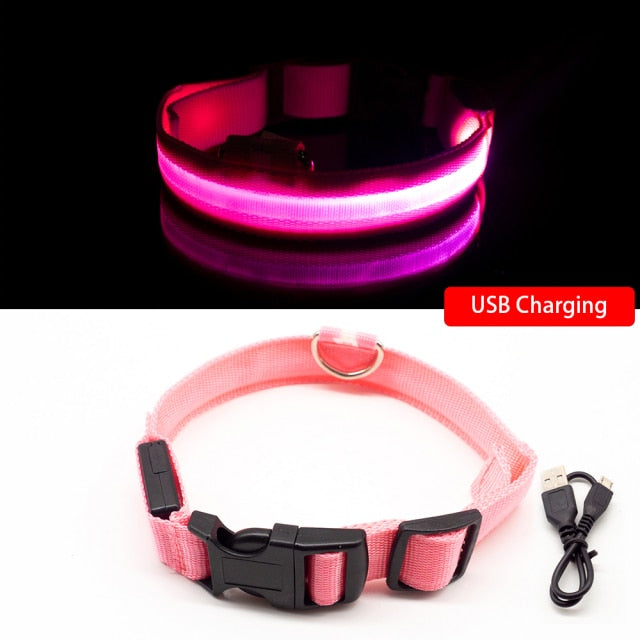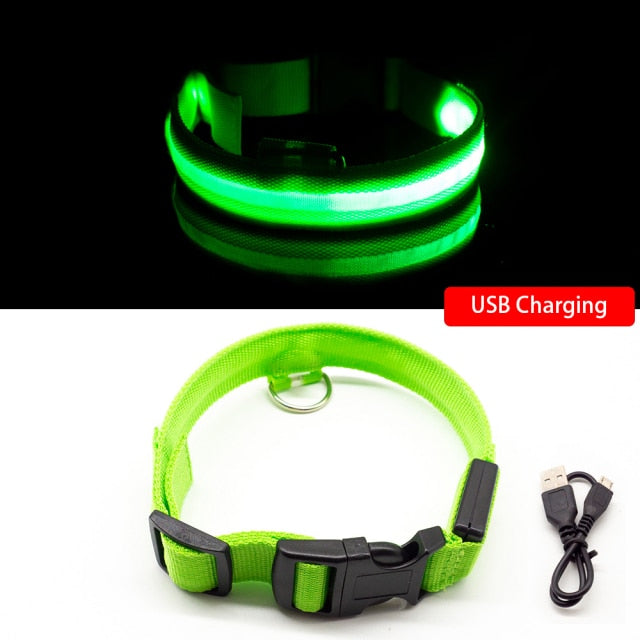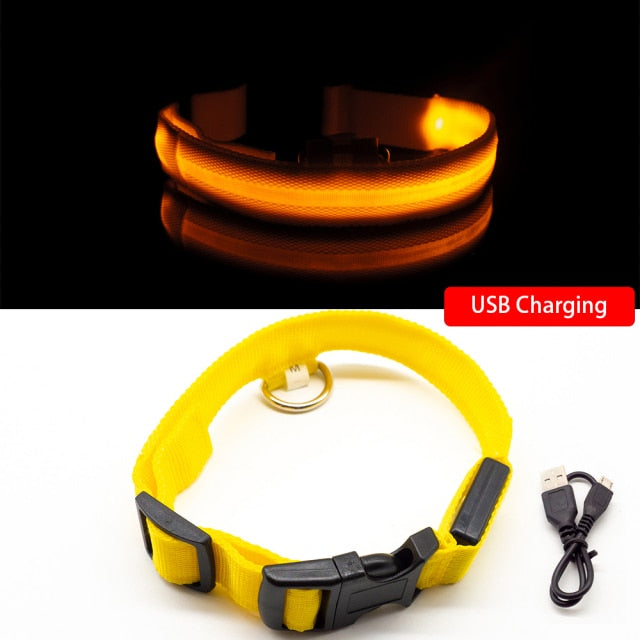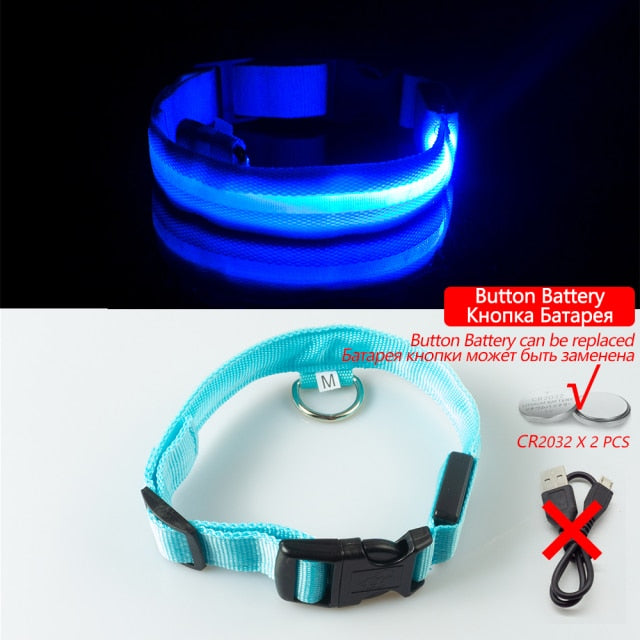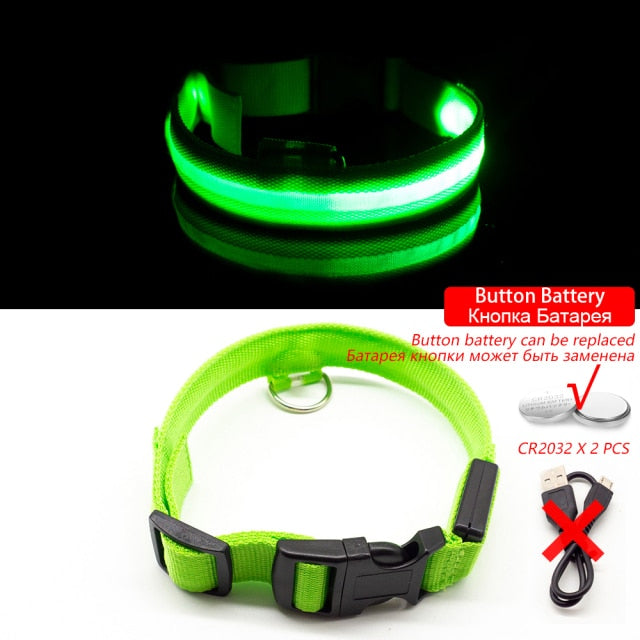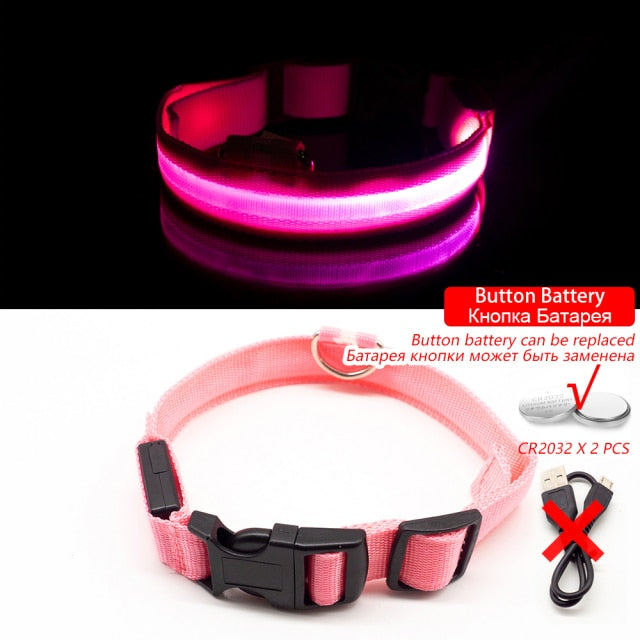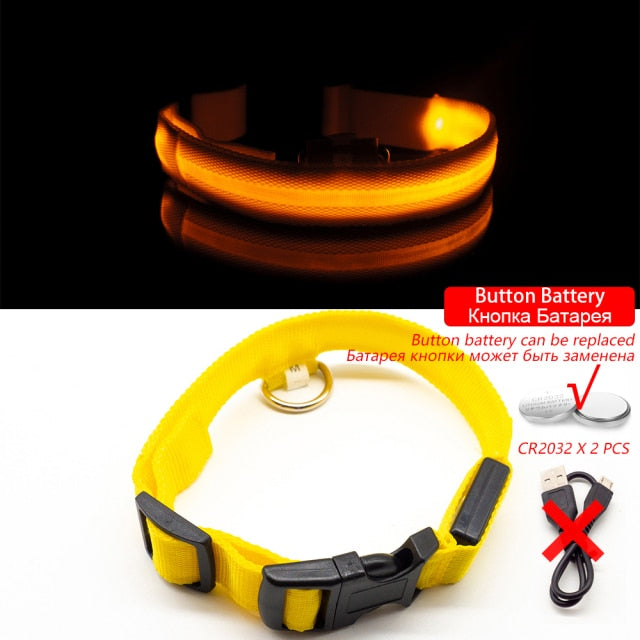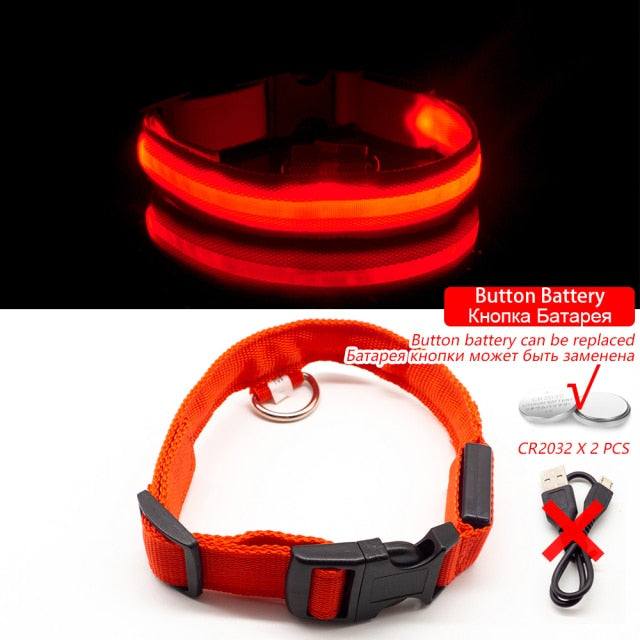 Perfect, it gives a lot of light
The product arrived early and works perfectly. 100% recommended
Bigger than I expected. Good luminosity
The product arrived early and works perfectly.